Residential acquisition opportunities for the 'best' properties on the peninsula are and will remain limited. It is an extremely tight market with precious little supply.
Our service ethos is based around exposing our clients to the 'inside track' of 'on' and 'off' market opportunities, generating competitive advantage.
Private client numbers are limited and conflicts of interest are managed extremely professionally.
"We looked actively and unsuccessfully for three years despite repeatedly bidding. With Mark, not only did we get up to speed on recent on and off-market activity, we also formed a much deeper understanding of planning issues and local specifics such as neighbours, wind patterns, tides - this gave us far greater conviction in our decision making when bidding. Ultimately, Mark was able to secure an off market transaction for us on the ideal property and for which we are eternally grateful."
"I'm not sure that I would have seen the whole process through of buying and selling without Mark's help. His support, care and local knowledge was invaluable to me. I'm happy settled into Chichester following my big move from Odiham. Thank you."
"What is certain is that Mark Perry knows his onions when it comes to the peninsula and the surrounding area. It takes a deep knowledge of the area, the people and all the necessary moving parts to add real value to the buying process. Something Mark does with aplomb."
In July this year we completed on our new home thanks to Mark and JJs expertise. They helped us acquire a property in an off market deal that we had been interested in for quite some time. With their expert knowledge of properties in this area they made this purchase happen very smoothly and efficiently. We couldn't be more happy with our purchase and purchase experience.
Mark provided invaluable insight to help us to make informed decisions around our move. He is incredibly well connected and networked in the Chichester area and brings an objective and highly professional approach which helped us buy our home in the South Downs National Park. Working with Mark was a pleasure throughout - he is knowledgeable and helpful, very client-centric and good fun to work with.
We looked at numerous areas and properties around West Wittering beach, Mark was very patient with us as we gradually worked out what our priorities were. We are very pleased to have found our house in Itchenor. Without his assistance we would probably have given up. He spent a lot of time with us and was very good humoured and relaxed with our dithering's! He has a thorough knowledge of the local areas and is totally up to speed on everything to do with price points/relative value. Mark was an incredible support during our search and also post-completion as completion happened during the Coronavirus lockdown period. Without Mark we would not have been able to complete. A big thank you to Mark for his continuous support. We are delighted with our new place.
Perry Property is a family run private client residential acquisition business. We are local to the area, we went to school here, our children now go to school here and we enjoy every day what is undoubtedly an incredible place to live.
Our focused and geographically niche approach provides local knowledge that is not matched and combined with family contacts that go back 40 years, we are able to provide unrivalled access for our clients to the very broadest opportunities be it on or off market.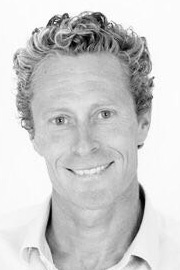 Mark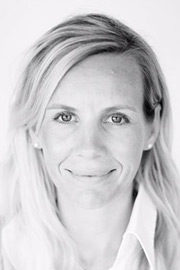 JJ